DTHS Recognizes Academic Achievement
Chad Miller
Wednesday, September 15, 2021
DTHS Recognizes Academic Achievement
On Tuesday, September 14th, Dwight Township High School recognized those students who earned a 3.5 cumulative GPA for the 2020-21 school year with academic letters and pins. In addition, the students who earned a 4.0 or better GPA for the school year were recognized as Board Scholars and received certificates, as well as academic letter and pins. In all, 60 students were recognized with 39 earning high honor status and 21 earning the distinction of Board Scholar. Congratulations to all students who achieved these academic awards.
Class of 2022 Board Scholars - Alayna Airgood, Carter Butterbrodt, Rachel Heath, Ella Kargle, Daniel Petree, Emily Scott and Alexis Thetard.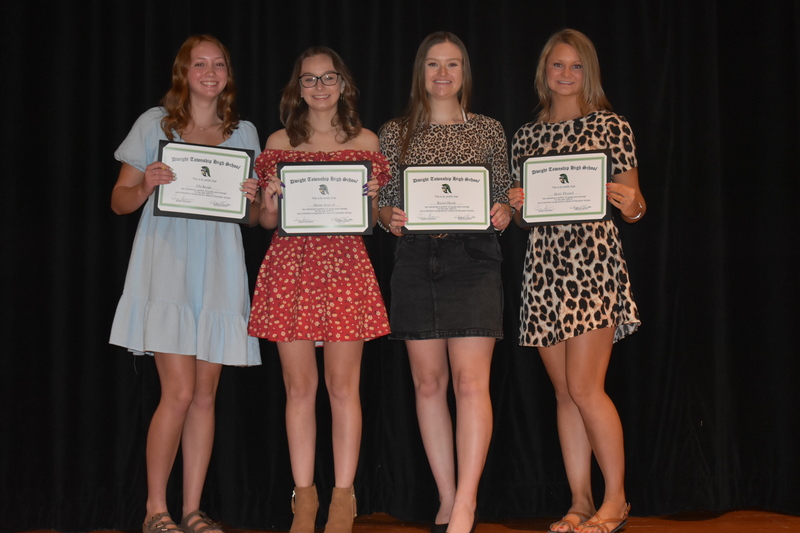 Class of 2022 High Honor Roll - Landon Brown, Ashton Burkhardt, Leticia DeLara, Kortney Dyer, Samuel Edwards, Emmett Emmons, Nathanael Granby, Darien Guyer, Kyle Kosek, Shawn Romanetto, Jordan Schultz and Ryan Turner.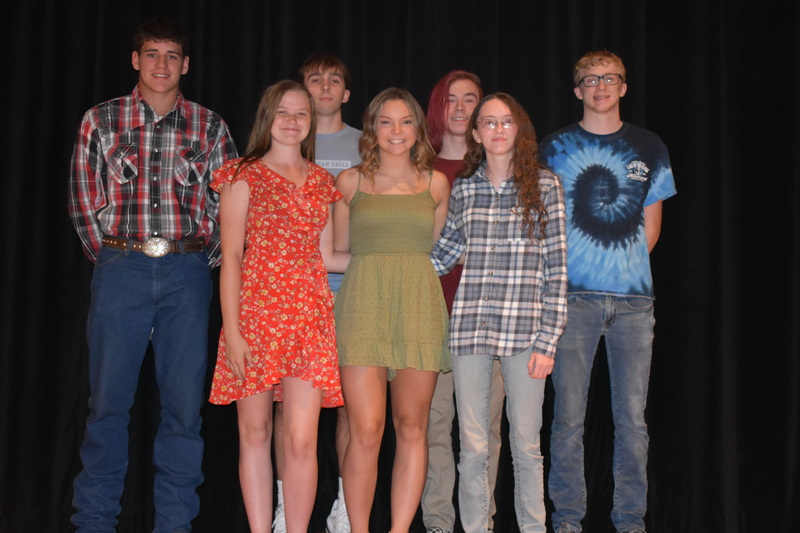 Class of 2023 Board Scholars - Erin Anderson, Iris Beier, Harlie Boucher, Dawson Carr, Jack Duffy, Lola Furbee, Hailey Heath, Ava Kargle and Deidre Miiller.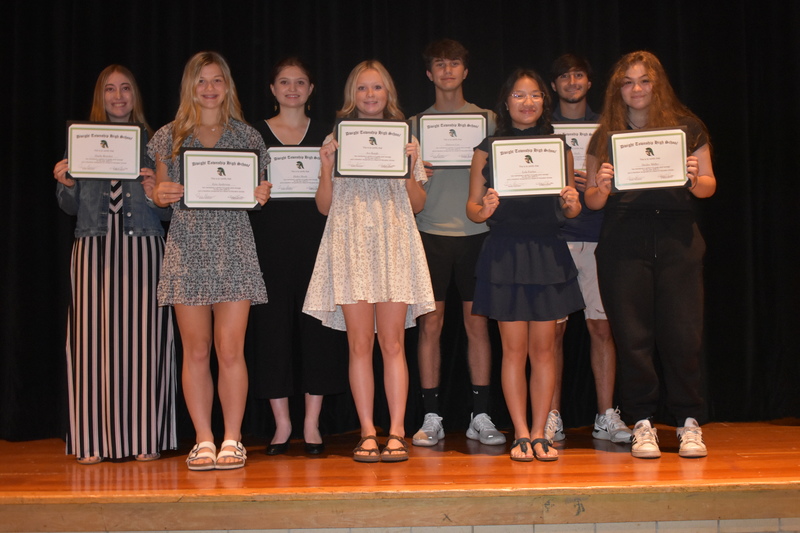 Class of 2023 High Honor Roll - Sophia Anderson, Olivia Bond, Cheyenne Condreay, Emelia Eitenmiller, Timothy Ellis, Jace Gall, Maya Green, Jace Kern, Desirae Kerr, Brianna Kosek, Parker Miner, Amber Moore, Clayton Peck, Tyler Pugh, Noah Scott and Wyatt Thompson.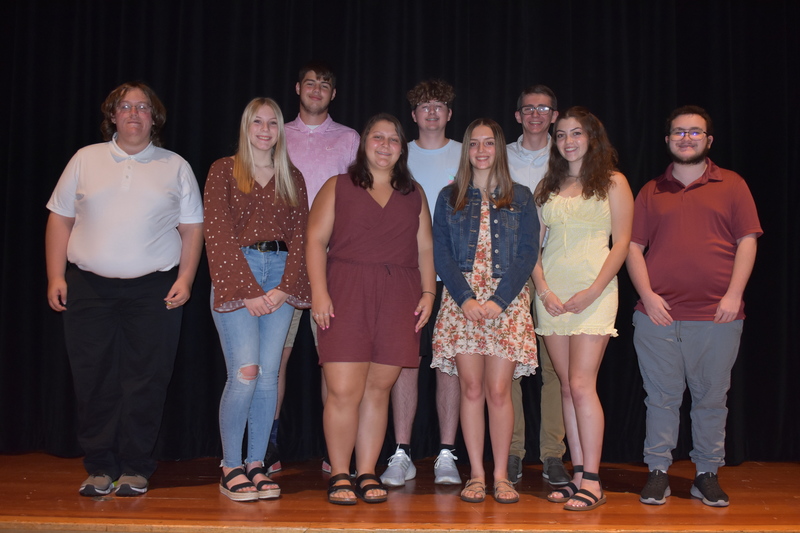 Class of 2024 Board Scholars - Njomza Asllani, Sarah Dolan, Jack Groves, Kassy Kodat and Kathryn Parker.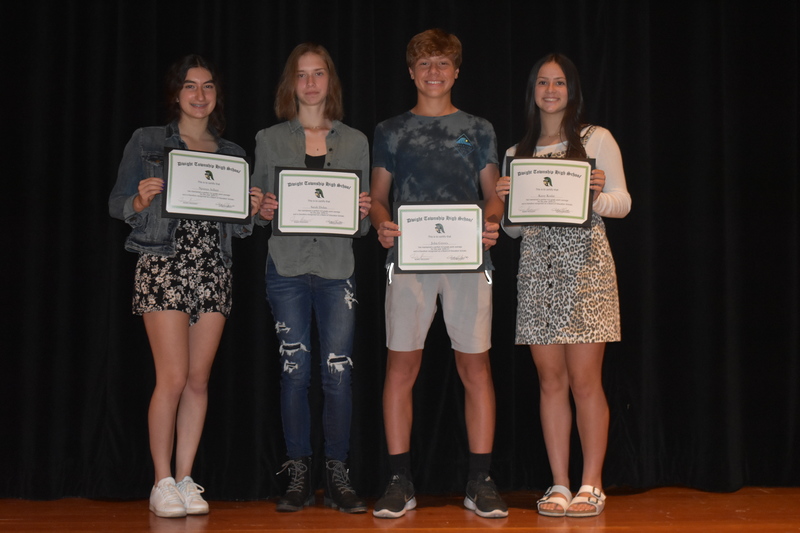 Class of 2024 High Honor Roll - Milana Bradley, Mia Buck, Murphy Connolly, Andrew Gartke, Ryan Hilt, James Leach, Megan Livingston, Sebashgin Masters, Evan Sandeno and Kaitlyn Thetard.