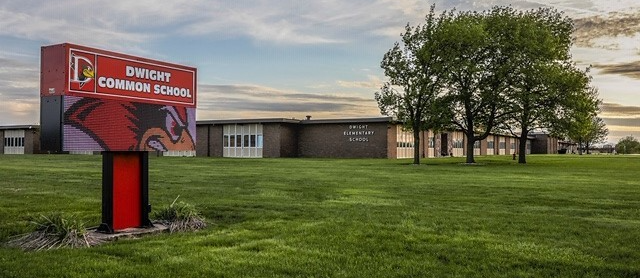 Welcome to Dwight Common School #232!
Welcome to Dwight Common School #232!
The vision of Dwight Common School District #232 is to provide each student with the intellectual, emotional, and social growth necessary to become self-motivated, responsible, and caring citizens.
In order to attain our high expectation for success, our mission is to provide a varied, comprehensive program that will stimulate students to become creative thinkers and problem solvers who strive to achieve their maximum potential. We are committed to developing strong partnerships with students, parents, community members, and businesses to place an emphasis on learning as a life-long process.